Meet the Owner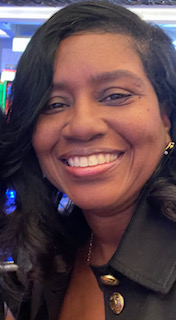 Shelita Cole, MS, EA, NTPI Fellow
Shelita Cole is an IRS Enrolled Agent (EA) and a National Tax Practice Institute (NTPI) Fellow. Enrolled Agents have unlimited practice rights before the IRS. This means they are unrestricted as to which taxpayer they can represent, what types of tax matters they can handle, and which IRS offices they can represent clients before. Enrolled Agent status is the highest credential the IRS awards. Individuals who obtain this elite status must adhere to ethical standards and complete 72 hours of continuing education every 3 years.
As an NTPI Fellow, Shelita completed a stringent, three-level program of study that covers all facets of representing clients before the IRS. She is equipped to guide clients through the often challenging maze of IRS codes, internal regulations and agency structure. Studies include a broad range of topics, including:
Communicating with the IRS
Non-Filers
Examination (introduction and advanced)
Appeals (introduction, exam appeals, collection appeals and advanced appeals)
Tax Research and Resources
Collections
Criminal Investigation (introduction and advanced)
Form 1040 Audits
Innocent Spouse
Freedom of Information Act
Case Resolutions
Trust Fund Recovery
Liens and Levies
Correcting Bad Actions of Clients
Bankruptcy
Thompson's Accounting Service was established in 1997 as a minority-owned sole proprietorship. The business started in Maryland and expanded services to North Carolina in 2012. Services are offered to individuals and small businesses.